Thinking About Biometrics?
IME-MINDER has been at the forefront of biometric time and attendance for years. Following customer feedback, we've now built our own industrial-strength finger-scanning biometric time clocks. Fast and powerful , the TM23K is a purpose-built super-reliable employee timeclock combining all the best (and fastest!) features of contemporary biometric fingerprint technology with Time-Minder strength and durability.

We happen to think it's beautiful - but whatever your aesthetic judgment, you'll find the TM23K the toughest, easiest-to-use and most reliable biometric clock on the market.

Click here to send a sales enquiry now.
TIME-MINDER's new biometric TM23K timeclocks make buddy punching (where employees swipe on for each other) a thing of the past.
Forgot your card? Heard that one before! Forgot your finger? Unlikely. Biometric time clocks eliminate the need for cards and dozens of annoying conversations.
Click here to send a sales enquiry now. TIME-MINDER offers personalised sales and support throughout Australia. Follow this link for MORE
Fast fingerprint-recognition
Keypad for job-data entry
Back-up battery allows full use during power failure
Customisable feedback to employees
Feedback to administrators
Industrial-strength casing
Connects to network via superfast TCPIP
Barcode scanner availble for job/task monitoring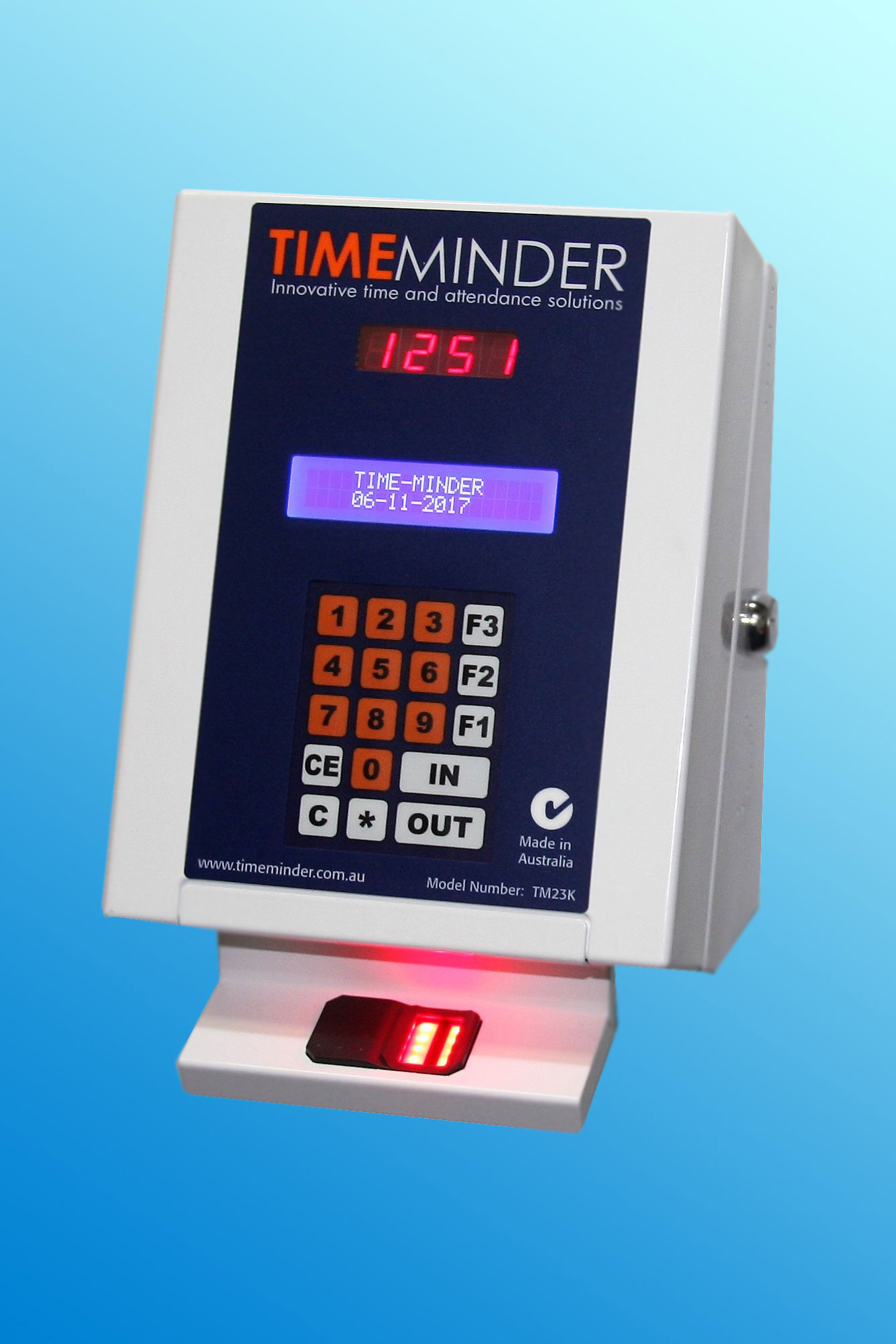 Assign Labour Costs to Projects!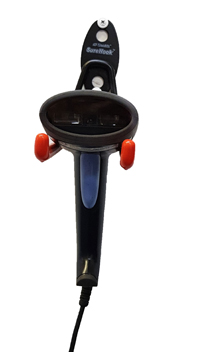 The M330 handheld barcode scanner delivers easy -to -use reliable performance at an affordable price. By adding this to any TM23K or Mini - Minder clock, you have the ability to track labour costs by project
Edit Page