TIME-MINDER's TimeKey is a simple yet secure method for employees to clock in and out from their P.C. terminals.
TimeKey Features
Ideal for call centres or offices where all staff have access to a P.C.
Need to record times and hours of salaried staff to comply with workplace regulations? TimeKey is incredibly economical and reliable.
Password secure.
This software application can be used exclusively, or in conjunction with swipecard or biometric time clocks.
Seamless link with TMV8 software and then to payroll.
No software leasing fees (though of course finance is available to approved customers).
Australian owned and made.

Contact Time-Minder for more details.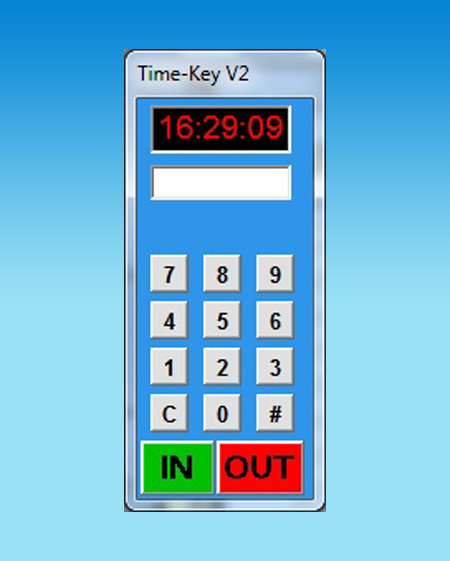 Edit Page