Time-Minder is well suited to large enterprises, with its layered software architecture allowing management at the top level all the way down to costing of individual jobs or projects. Installation via slim client, fat client or a combination, means that you are in control of who has access and how much access they have. Our hardware has also been designed to allow seamless network connectivity across a variety of infrastructure, including LANs, VPNs, 3G Wireless, Wireless Networking, GSM, RS232 and RS485. There is no scenario we cannot handle, and from the end user pint of view, it is all invisible.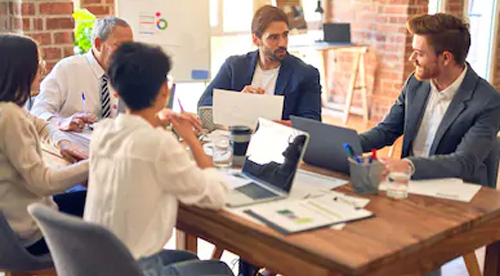 Because Time-Minder can be customized easily, it can be set-up to suit each part of the enterprise and the various award conditions within that part. There is no costly programming necessary, and the set-up can be changed whenever the conditions in a part of the business are renewed.

We have experience in servicing large national enterprises. We have a network of support agents on the ground around Australia, as well as an online support service. We can negotiate a support package to suit your business, so that your managers and supervisors can access support whenever they need it. We understand what is takes to support our customers and our after sales support is legendary. You will never be on your own with Time-Minder.
Edit Page